The Kona Branch was chartered in 1971, joining the Hilo Branch to serve the women of the Big Island.  Growing from less than a dozen, our membership currently approaches 80!  Most of Kona's members are retired, but several remain active in their careers.  We have many members who are "snowbirds", spending only the winter months in Hawai'i.  Our common bond is our mission: to advance equity for women and girls through advocacy, education, and research.  We particularly focus on education, providing annual scholarships to high school graduates and monthly story times to pre-schoolers.  The biggest event each year is GEMS (Girls Exploring Math and Science) which is a full-day, hands-on educational opportunity for 5th grade girls provided by women who use these skills in their occupations.  For more information, see the GEMS drop-down menu.
We are an active group of intelligent women  (and men) with boundless energy and a passion for service.  We believe in equality and life-long learning.  We enjoy each others' company whether in work or play.  Our motto is "Fun  – with a purpose!"  Come join us.
We continue to meet via Zoom to protect the health of our membership.  Plans are underway to host an in-person Holiday Gala, with vaccinations required, masks recommended, and refreshments BYO.
CHECK OUT OUR NEW DONATE BUTTON !  NOW IT IS EASIER THAN EVER TO CONTRIBUTE TOWARD THE SCHOLARSHIP FUND.
Current Officers – 2022-2023
President:  Jamie Pardau
VP Membership: Margaret Essex
Treasurer: Sue Roberts
Secretary: Karen Gold
Jamie Pardau was installed as branch president on June 7th.  She has served two terms previously, but after a break, decided to continue in her leadership role.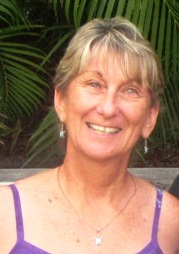 Due to the COVID 19 pandemic, all events for Spring 2020 were cancelled.  Meetings will be held via ZOOM.  Our scholarship reception was held through technology on June 2nd.  And new officer installations were conducted during a virtual First Friday (happy hour) on June 5th.
A planning retreat for the 2022-2023 calendar of events will be held on August 25th.  Due to the continuation of the pandemic, most events will be held via Zoom.  Planning will remain fluid, as we are hopeful that conditions will improve.
KONA HOSTED THE STATE CONVENTION on APRIL 27-29, 2017

.  Below:  a group photo, AAUW CEO Kimberly Churches, Dr. Jennifer Stotter from UH Hilo, Leslie Wilkins from Maui Economic Development Board with intern Manda Tong.